March is almost over (what?). It has been a busy one for the Hemp and Marijuana industry! At Direct CBD Online, keeping up with the evolution of the industry is important to us, so we can provide the best products and services. And while we're at it, we can make sure you stay on top of it as well!
Growing opportunities for Hemp Exploitation
For the first time in the Hemp Industry, farmers will be counted in the Census of Agriculture in 2022. Some farmers may already have received a "content test" in the mail this winter.  The rest is a brief survey is aimed to help the USDA make market projections before the larger Census.
The Census is not only important on an individual scale but can also act as a push for the local economy. Business owners and entrepreneurs use the Census to decide where to start a business — furthermore, to ensure that business is strong and in turn, brings jobs and new opportunities. This is not only good news for the hemp industry but for anyone living in close proximity to hemp endeavors.
Hemp and the greater food market
On another note, people are more aware and conscious of what is in their food and goods. They're starting to feel more passionate about how they want it handled. With the rise of organic, ethically, and sustainably produced meat, these trends are popping up elsewhere. People want better food and goods for the future.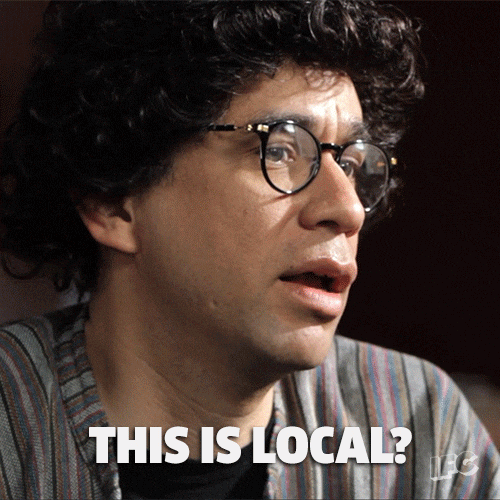 Here is where there might be an opportunity for hemp to break into that particular market: Animal feed. While the market is currently dominated by feed produced from corn and soy, hemp has nutritional value that some livestock farmers, eager to provide a new niche product, cannot ignore. The best part is, it wouldn't take away from the hemp produced for hemp-derived products. Animal feed can be produced by commoditizing the very nutritious and valuable byproducts that come from the production and processing of hemp.
The animal-feed ingredient approval process typically takes up to four years. However, AAFCO and FDA-CVM authorities promised to fast-track it. Thus, it could reduce the wait to 18 to 24 months.
Hemp regulations are evolving to enhance hemp product quality on the market
In our February Quick Hits, we talked about the grey area farmers are in concerning the rules introduced by Donald J. Trump's administrations hours before the end of his mandate. The USDA announced on March 8th, 2021, that the rules would take effect on March 22nd.
Among the changes, hemp farmers can dispose of hemp crops with more than 0.3% THC using common disposal methods, they now have 30 days before harvest to test their plants, and the negligence standard is now  1% THC. Those new rules should allow more leeway to the farmers and provide them with more room to focus on the final product.
Around the country, there seems to be a real interest in giving the hemp industry fair support. Indeed, when a third of Southwestern Oregon hemp farms violated state water laws in 2020, the state's Water Resources Department said their first motivation to audit farmers was to educate them about the dos and don ts of responsible water management.
The National Association of State Department of Agriculture is starting to consider increasing the percentage of tolerated THC in hemp from 0.3% to 1%. This could give growers flexibility with variety selection and encourage participation in the hemp sector in general. And, understandably, we can't wait to see those changes and what they bring!
Hemp vs. Marijuana, Outdoors vs. Indoor; the controversy continues in Montana
Last month, we discussed the decision of Humbolt County, California, to ban outdoor hemp cultivation to prevent cross-pollination. This month, it seems the entire state of Montana is moving in a similar direction.
A bill heard in the Senate last Thursday would prohibit outdoor marijuana growing. While medical marijuana growers are arguing against the bill, most growers already grow indoors. However, their future growth could be slightly impaired.
It will be interesting to see how this bill develops how both the hemp and marijuana industries find ways to evolve within it.
In hemp farming and regular farming, diversity is the exception. When historically the USDA has been composed of almost exclusively white men and the executive landscape of the hemp industry has a similar landscape, race relations in the industry are not what they should be.
The Justice for Black Farmers Act is designed to provide Black farmers with debt relief and more. In an industry highly relying on network and low-interest crop loans, a composition of more than 98%, sets a quasi insurmountable barrier for Black, Indigenous, and people of color to break into the market. The application requirement for a cannabis license is only one example, of ways Black farmers are kept out of the way.
Thankfully, the new stimulus bill signed by President Biden on March 11th aims to help Black farmers and other farmers who have been subjected to racial or ethnic prejudice with debt relief.
There is still work to be done, but we can only hope and push forward for lesser disparities. One day, equality.
Other hot topics
MJBizCon is coming back, in person and as a virtual event in Las Vegas, October 20-22.
The NFL is requesting research on CBD for pain management. While user experience tends to describe it as pain-relieving, CBD has not yet been officially established to do so.
A new study suggests CBD can improve skin, including antioxidant activity, the ability to hydrate skin, enhanced viability of skin cells, and inhibition of the aging process. But the epidermal CBD absorption is yet to be scientifically established.
Looking for more CBD News?
As we expected, 2021 seems to be looking up! But if you find yourself wanting more, consider looking into our past Quick Hits articles right here.