Online shopping has been revealed to be the perfect playground for couponers and people addicted to deals. With coupon finder extensions and an entire website dedicated to helping people find the best deal, it's hard not to make a purchase with less than a 20% coupon. Here's why DirectCBDOnline.com still got you the best CBD deals of 2021!
Monthly Deals
When you shop at DirectCBDOnline, you get a deal on at least one brand every month! The deals run on a different brand every month so you can test out a wide variety of our collections, without worrying about your bank account.
For example, this month you get 20% off all of Martha Stewart CBD products and 25% off Social CBD!
If all hell breaks loose, the monthly deals are here to rescue you YEAR ROUND!
Pro Tip: check the deals page to see what deals are currently running! 
Weekly CBD deals
When you expect it the least, we come in clutch with a week-long surprise deal! Depending on our mood, you'll either get a unique long deal or one special deal each day of the week so you can micro splurge on yourself.
Those are designed to bring you a little joy, like the notification informing you that your boss will be out of the office today, or being the last recipient of a pay it forward chain at the drive-through.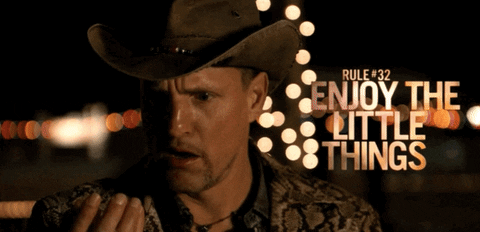 Pro tip: Subscribe to our Newsletter and Text Program to be notified of all our deals! 
Best Deals of 2021 (so far!)
Not to toot our own horn, but more to give a little taste of what to expect in the next few months, let's recap our best deals of 2021!
Valentine's Day Deals
To declare our burning love to you, we made sure to make you feel it in your bones. Or at least your tummy…
The deal featured 50% off Solari Gummies and 50% off CUE. It made sure that you could quite literally feel the love from inside and out!
Pro tip: Subscribe to Honey to always get the best offer on your CBD Deals! 
cbdMD Gummies One Day Deal
This deal ran for only one day, but man if a 40% off cbdMD gummies isn't something you see every day!
Not only because those gummies are delicious, but because the brand thrives to define standards of production in the hemp industry. A gummy packed with flavor, science, and 40% off? Say less!
Scavenger Hunt Deal
This deal was not only a fun idea for customers, we had a lot of fun putting it together. Every day came with a different deal on your favorite products, the only catch? You had to hunt the site for the coupon code.
It may sound like a lot of work, but when you get up to 35% off sitewide it's all worth it!
National Hemp Day Deals
For obvious reasons, National Hemp Day holds a very special place in our hearts. We were happy to be able to share this day with you AND to offer you 30% off sitewide.
If all of those deals sounded great to you, wait until you see what we have in store for you for the rest of the year. Let's not even mention next year.
Did we mention you get 15% off your next order with code BLOG just for reading all the way through?