Did this last month feel like an eternity to you, too? With increased eligibility for Covid-19 vaccines starting April 19th and 20% of the population fully vaccinated, we can almost see normalcy on the horizon! In the meantime, nothing stops the hemp and CBD industry from flourishing. Here are April's quick hits gathered by Direct CBD Online!
Legislations and legalities are ever-evolving
New legislation signed into law by Gov. Andrew Cuomo could completely change the way hemp products are regulated. The Bureau of Cannabis Control will now set rules for both cannabinoid hemp and marijuana. Because marijuana cultivation is now fully legal in the State of New York, current hemp growers could rush to the opportunity to expand their market to high-THC products. Or, perhaps, completely switch to THC production. This could result in a flooded market and price drops. A lot about this new legislation is leaving the future of hemp-derived products up in the air. We're certainly interested to see what happens.
The U.S. Drug Enforcement Administration recently issued new rules. This caused some hemp processors to close their operations rather than acquiesce and fail. Because the lawmakers did not elaborate on the closed processors, the rules are very confusing. In fact, some say they may even inhibit innovation and product development. While the agency took comments through October, the issue doesn't seem to be resolved yet.
Delta 8 THC: Hemp's new trouble child
After CBD everything, a new rising star has been shaking the market. Delta 8 THC is the new cannabinoid that mimics the effects of Delta 9 THC without negative effects or federal illegality.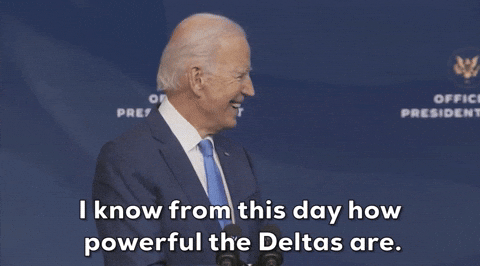 Among the hemp community, this new cannabinoid is causing a divide. Some argue that it's a new diversification opportunity for the industry. However, others are wary of what might to the hemp industry if delta 8 THC is found to be as problematic as delta 9 THC.
Furthermore, the future of delta 8 THC relies almost exclusively on delta 9 THC's illegality at the federal level. It's difficult to say what may happen to delta 8 after delta 9 THC is legalized.
New Landmark in CBD research
Care by Design Hemp has announced that the seven months research prompted by the FDA concluded that CBD does not elevate rates of liver toxicity after using CBD for a minimum of 60 days. The study was led with 839 participants and was conducted by ValidCare.
"With this Validcare clinical study, I feel that the legal cannabis industry did something truly special by putting 'competition and capitalism' aside in order to work together and answer some very important scientific questions regarding daily CBD consumption," said Dr. Elmes, Ph.D., Director of Scientific Affairs of Care by Design.
Covid-19, a time to reflect
2020 was not a prolific year for the hemp industry. In fact, some prevailed and made a swift change to accommodate the pandemic. However, according to Brightfield Group, A Chicago-based data research, 50% of CBD brands closed in 2020.
Thankfully, for some lucky few, 2020 was time to reflect and refocus. Larisa Bolivar, founder, and CEO of Colorado-based Bolivar Hemp Co. developed a cosmetics line. Additionally, grain and fiber markets seem to have a bright future ahead.
Hot topics:
Patagonia and the state of Colorado gear up to jumpstart the hemp fiber market and to make it strong and stable.
Pharmacists are in a new unique role, as they start to offer CBD on their shelves. Learn what their selection process looks like.
Looking for more CBD News?
As we expected, 2021 is looking up! But if you find yourself wanting more news, consider looking into our past Direct CBD Online Quick Hits articles right here.